This is an article about the trade offs between practical functionality and features in mobile phones...well actually...surfskis.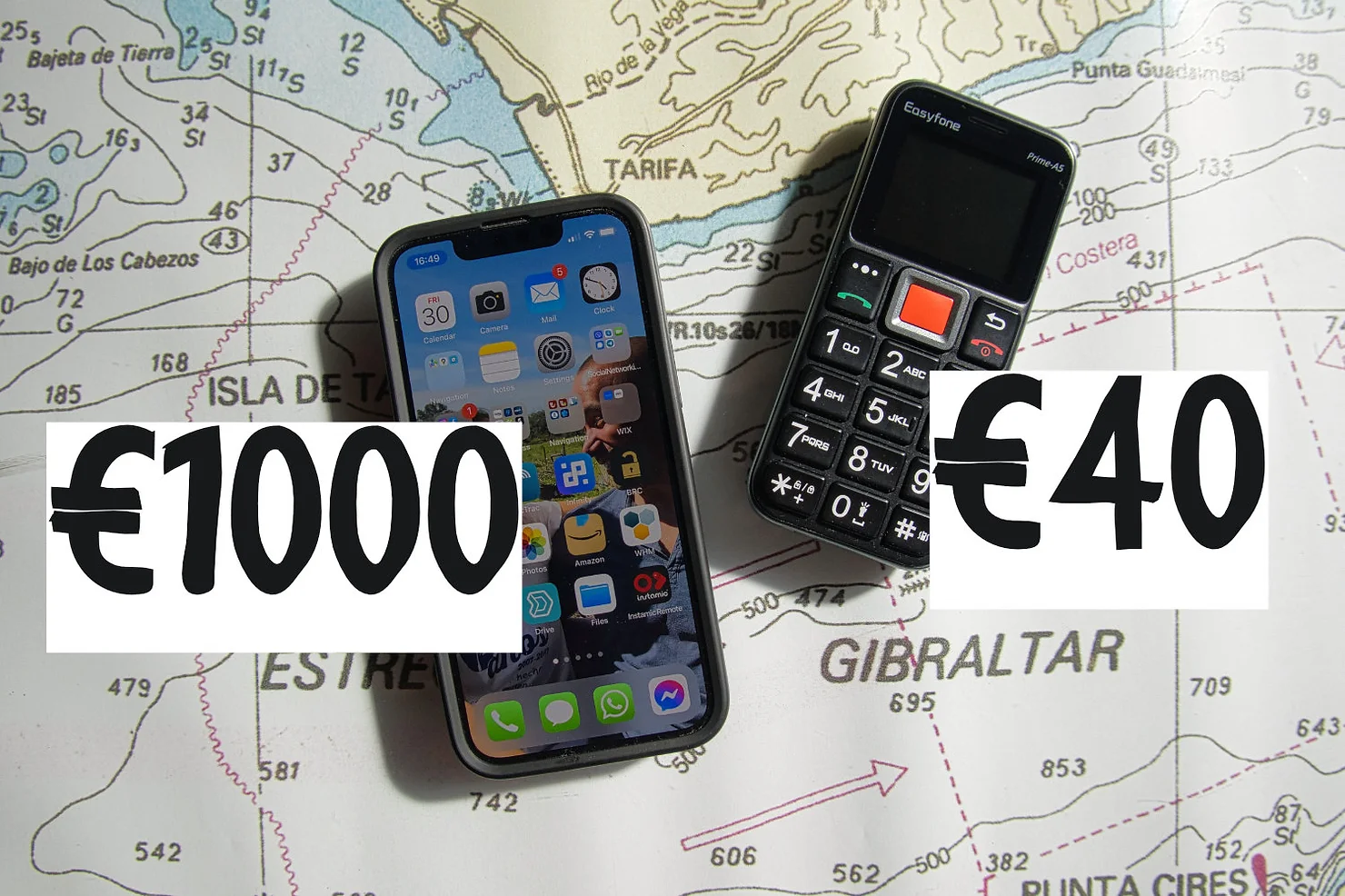 We had just have a nice discussion on surfski stability with the guys from "Los Cabrones del Surfski" club in Valencia.

The point that I made was that there is no reason to paddle an unstable surfski if your paddling speed for an hour time trial is doable comfortably with a slower (read as "more stable surfski").
What is the connection between surfski models and phone models?
Here is an example:
A paddler paddles an Epic V10 surfski at approximately 9 km/h average speed in one hour. This speed is 100% achievable in slower surfski models without much (any) difference in effort.

(I know more about Epic surfskis but this consept is valid for any other brand.)

When you paddle your surfski forward and you start to accelerate each surfski model will more or less respond in a similar way when you apply more effort to your paddle. More effort will generally mean more speed.

But at some point (speed level) each surfski model will start climbing its own bow wave and from then on you will need significantly more effort in order to continue to accelerate.

For v5 surfski that happens at approximately 9.0 - 9.5 km/hFor v8 surfski that happens around 10.0 - 10.5 km/h........Going forward to V10 and V12 surfskis they will enter the inefficient zone of effort vs. speed much later at 12.0 - 13.0 km/h

That means that if you are paddling a v10 or v12 surfski and you are not doing 1 h time trial at 12.0 - 12.5 km/h you are much better off going down a notch or two in terms of surfski model and settle for something like the V8, v8 Pro or v9.

The reason is that if you are not getting the speed potential from the v10 or v12 surfski you might as well at least take the stability potential from the V8, v8 pro or v9 surfski models.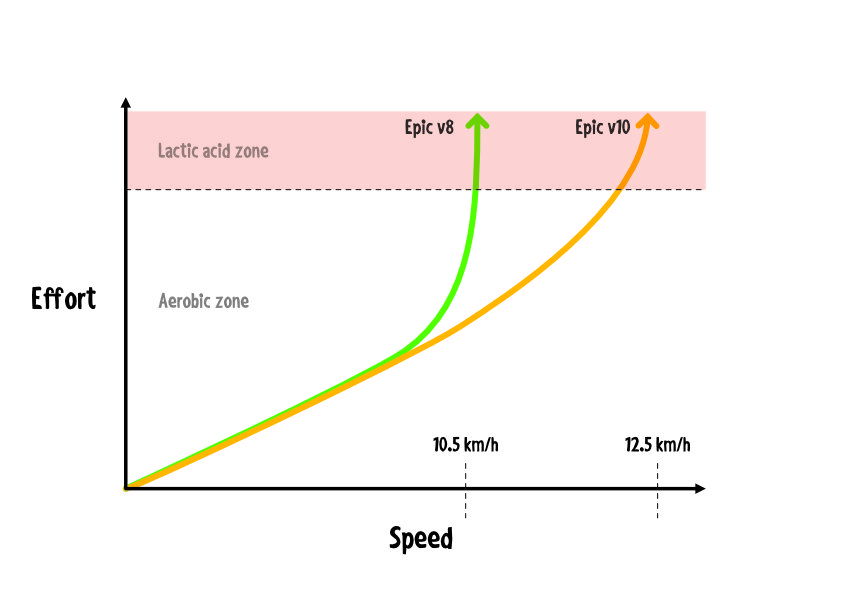 The difference between features and functionality in extreme conditions
Then I gave the example of the mobile phone:

If all you need from your phone is to call for assistance or dial phone numbers then there is no point in having a smart phone. Yes, smart phone is better in almost every possible way but one very important metric - your ability to make a call in a critical situation.

Without getting into too much detail, I recently had to call our rescue service because we hit a rock 3 km out at sea (how is that even possible??....it is apparently!). I manage to make my iPhone work although at the beginning it was impossible to swipe the touch screen to use the phone.

I knew about this issue and I had set Siri access via the side button for this kind of situations specifically, it worked. But I still felt uneasy because the call kept switching from loud speaker to ear speaker due to the phone's sensors detecting the waterproof pouch as an ear.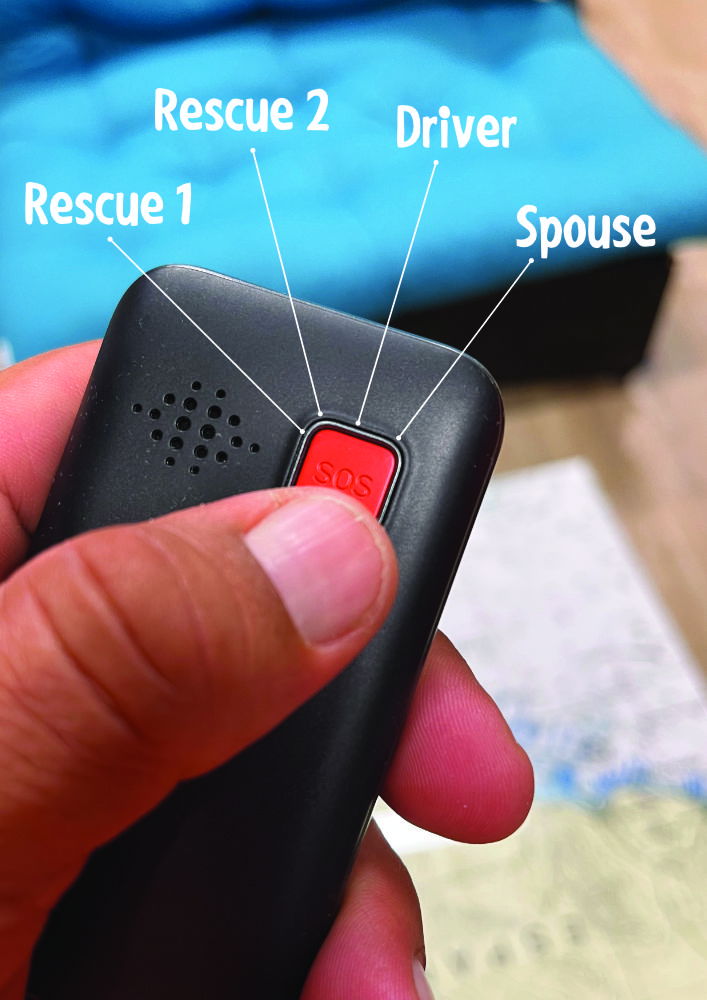 It worked out at the end but I realised the potential vulnerability and decided to buy a simple button phone with a quick SOS button. The function of this button is that you press it for 3 seconds and this initiates an emergency call to your main contact - for me this is searescue.esThe phone also sends 4 sms messages to 4 contacts:
Sea Rescue phone 1
Sea Rescue phone 2
Our driver
My wife
The message reads "Please give me a call because I might need assistance."So, yes, iPhone is overall definitely better than a 40 EUR phone for elderly users.
But...in that critical moment when you can't make the touch screen work, the cheaper phone with hardware buttons could be a much better option. I cary both with me. Just in case.
When it comes to my surfski, I can't carry two so I chose my trusted V8.